Jean-Marc & Julien Brocard (photo: Brocard)
Domaine
Jean-Marc Brocard
Jean-Marc Brocard, a promising agricultural engineer born in Burgundy, Côte d'Or, quickly succumbed to the charm of Chablis on meeting his wife, Claudine, and her family in the early 1970's.
Jean-Marc Brocard's father-in-law, Emile Petit, and "P'tit" Louis nurtured and inspired the young Jean-Marc. As a result, their generations of knowledge were combined with Jean-Marc's inquisitive and dynamic vision. .
In 1973, Jean-Marc set up his domaine in Préhy, near Chablis, cultivating his first 1.5ha (3 acres) and building a winery in the middle of the Chablis vineyard. Jean-Marc's son, Julien, joined the company in 1997, and has been instrumental in converting the domain to biodynamic practices..
Today, with a 200ha vineyard (400 acres) in Chablis and the neighbouring appellations, it is one of the largest organic estates in Burgundy.
In 2006, Jean-Marc and Julien were able to purchase their first plot of Grands Crus vineyard. These 30-year-old vines in Les Preuses will receive a biodynamic certification from the 2013 vintage.
Plots are vinified separately and the winemaking team intervenes as little as possible, relying on intuition, experience, tasting and the lunar calendar in order to reveal the individual personality of each wine. Naturally low yields, temperature-controlled fermentation with indigenous yeasts, ageing on lees in ovoid concrete tanks (75%) and two-year-old oak barrels (25%) for 18 months before malolactic fermentation.
Julien and Jean-Marc believe in a holistic, sustainable approach to vine-growing and winemaking. The utmost care is taken to respect and protect the environment at every stage, in order to produce wines that perfectly reflect the Chablis terroir.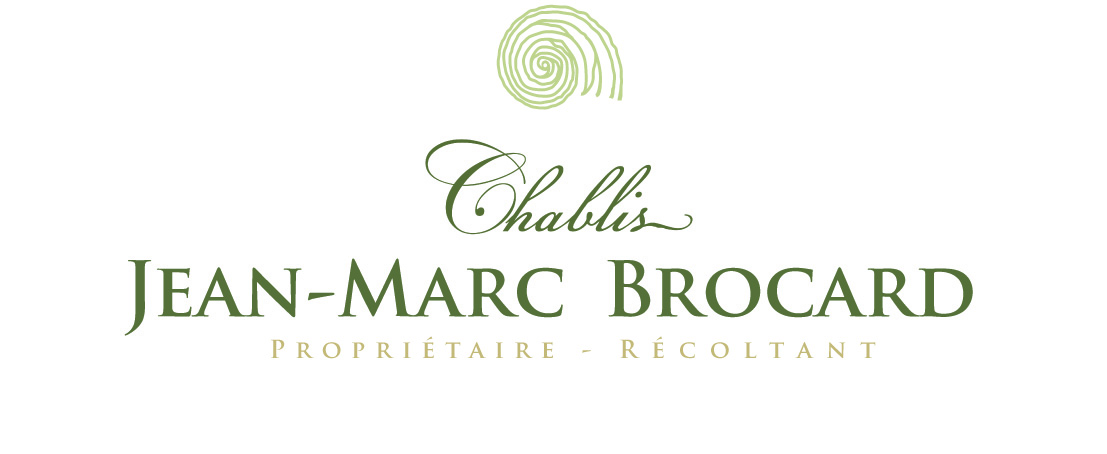 Domaine Jean-Marc Brocard
3 Route de Chablis
89800 Préhy
Tel. : +33 3 86 41 49 00
Email : info@brocard.fr

brocard.fr